What do you have for lunch on a regular basis? Lunches at work usually fall into one of two categories: expensive or boring. Many folks in our office order expensive takeout or bring in leftovers that they hope would reheat well. Of course, this does not have to be the case! Here are some quick and easy meals that will only take you fifteen minutes to prepare…
Peanut Butter and Jam Sandwich
If you prefer the classic, there's nothing wrong with it. If you're looking for something different, consider substituting sun butter or almond butter for peanut butter. With only one more component, you've created a completely new sandwich. To add texture, slice up a fig or sprinkle in some dried apricots; or, instead of jelly, use sliced fresh fruit or bananas.

Chicken Fried Rice
Fried rice is incredibly tasty and practical, as it may be eaten hot or cold. If you don't want to eat another dinner consisting solely of vegetables, chicken fried rice is the way to go. You may save even more time by preparing your rice ahead of time so that you don't have to worry about it when lunchtime arrives.
Picnic in a bag
Grab some fruit, crackers, and your favorite cheese. (A Honeycrisp apple with sharp cheddar, for example, is one of life's basic pleasures.) Add a couple slices of cured ham or a handful of nuts if desired. Voila! It couldn't be easier to have a picnic at work.
Tuna Melts
The classic tuna melt is popular since it's simple to prepare and tastes great. If you have basic supplies on hand and want something quick for lunch, you can make this in minutes.
A slice of bread, a can of tuna, sliced cheese, and a little mayo are combined in a bowl to make this tuna salad melt.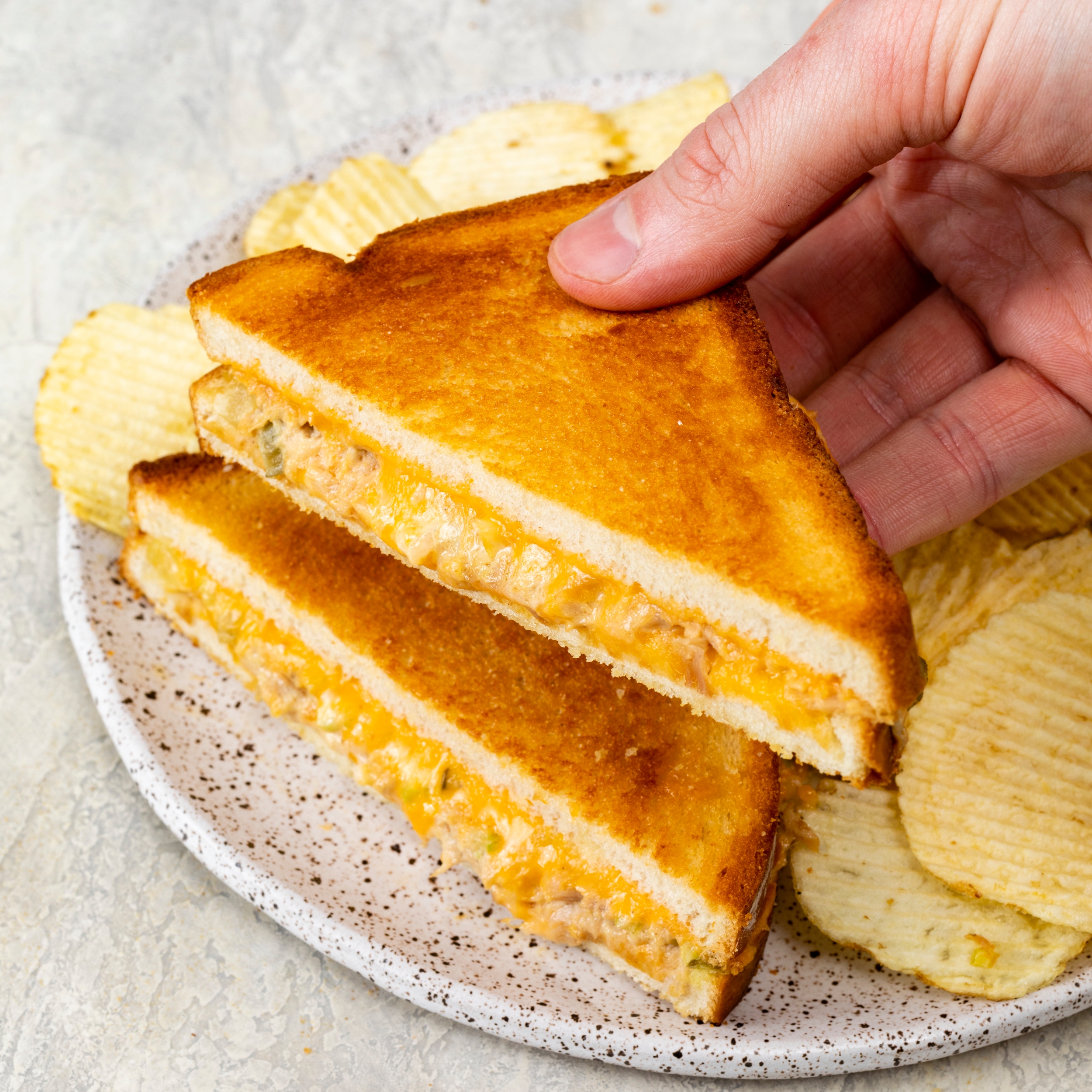 Hummus + any grain + any green
A grain and a green are a wonderful start, but if you really want to make it a meal, hummus is the way to go. Hummus is high in protein, fiber, and flavor, and the thick creaminess really hits the mark. Cook a cup of any grain you have on hand (rice, farro, quinoa) with a leafy green of your choice (ideally something a little crunchy, like kale, which will hold up better than softer greens). Place a generous scoop of hummus on top. It's as simple as that.
Mac and Cheese
If you buy mac and cheese in the shop with all of the ingredients pre-measured, it's a breeze.That's OK, but you'd be better off making your own batch at home and storing the rest in the fridge for later in the week.
If you choose high-quality cheese, your mac and cheese will be bursting with flavor.A sprinkle of breadcrumbs and paprika on top can provide a bit extra flavor and tempt you to reach for a second bowl.