PERFECT FOR TAKING YOUR LUNCH ON THE GO!
Black + Blum Stainless Steel Lunch Box is a 600ml / 20 fl oz  lunch box that is the first 100% leakproof one on the market due to having a secure vacuum-sealed closure.
PRODUCT FEATURES
100% leakproof
Oven and freezer safe
Includes fork
Plastic free
High quality stainless steel
PRODUCT SPECIFICATIONS
COLOURS– Orange, Olive, Ocean
MATERIALS– Stainless steel (304/18-8), including a silicone strap and a stainless steel fork.
WEIGHT– 330g/0.73Lbs
DIMENSIONS – L 17.5cm  W 13cm  H 5cm / L 6.89″  W 5.12″  H 1.97″
CAPACITY – 600 ml / 20 fl oz
LEAK FREE DESIGN
A valve on the top means extra security and risk-free, leak proof functionality. Lift the valve to open and push down to securely close.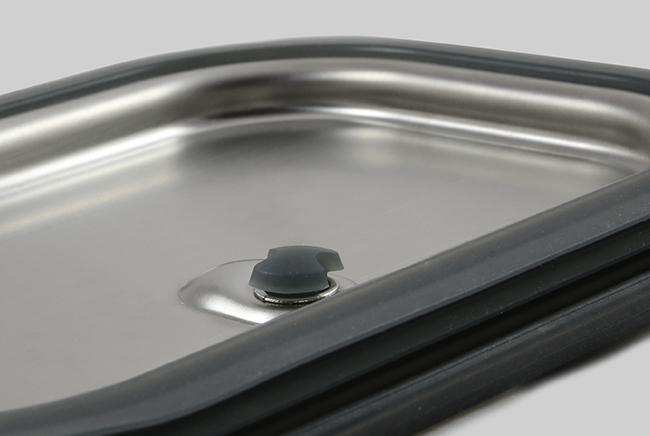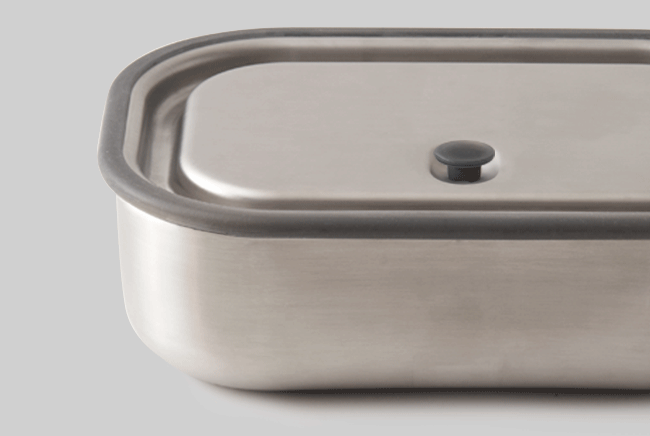 LEAK PROOF LID
The stainless steel lunch box lid is specially designed with over-moulded silicone to be leak proof and easy to clean.
SILICONE STRAP & FORK
The stainless steel fork is simply and securely held by the silicone strap. The strap gives added reassurance that the lid cannot open unintentionally.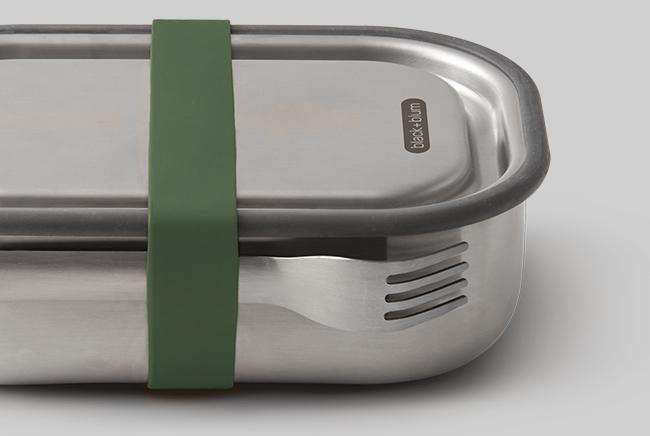 A WORD FROM THE DESIGNER
We wanted to create the world's first all stainless steel fully leak-proof lunch box. When we started work on this design, there were other stainless steel lunch boxes on the market, but none of them were truly leakproof. It was an extremely challenging to make it leakproof, while still keeping the design minimal. The end design might look simple, but it took many iterations to perfect. The functional design is timeless in aesthetic and has an almost retro military/utilitarian look. In essence it is simply an engineered steel box, but the carefully considered radiuses give it a softer ergonomic appeal. The silicone band holds the fork, give it a colour accent and is also a design reference nod to traditional Japanese Bento box designs. The end result is an iconic timeless design that will age well and is a pleasure to carry your food in and eat from.