Sevylor Tahaa® Inflatable 2 Persons Kayak KIT
The Sevylor Tahaa® Inflatable 2 Persons Kayak KIT  lets you get out on the water and experience fun and adventure with family and friends. 
The lightweight construction combined with the integrated Backpack System makes getting to the water's edge easy, while Sevytest™ clearly indicates when you have inflated the kayak to the correct pressure before setting off on your water adventure.
Product Features
Broad shape offering excellent stability
2 removable, inflatable PVC Seats
Integrated spray decks at bow and stern
Boston, Mini Boston and Mini Double Lock valves for easy inflation and deflation
Backpack System for easy storage and transportation
Highly effective drainage system
Inflatable side chambers
Paddle: included
Durable floor chamber with I-beam construction
2 ergonomic carry handles for easy transportation
Sevytest™: check pressure easily during inflation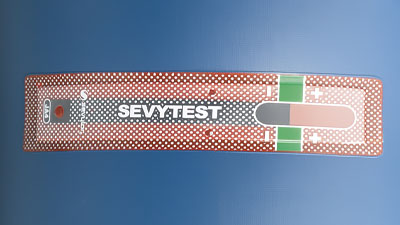 SEVYTEST™ – accurate inflation
Products is equipped with an integrated Sevytest™ pressure gauge for accurate inflation. The red bar indicates whether you have to add or reduce air, if the bar ends somewhere in the green area the air pressure level is just right.
Boston valve
Boston valves for easy inflation: two-way valves allow you to control the air entering and leaving the bladder. 
To inflate, unscrew the top cap and insert the pump. A return flap will prevent leakage once the pump is removed. 
To deflate, simply unscrew the entire valve. Inflation and deflation have never been so easy!