SEVYLOR CARAVELLE K105 BOAT
A light inflatable boat with the option of easily connecting an electric motor (a more convenient alternative to rowing). The Caravelle K105 is a boat for family recreation and will carry 3 adults and a child. Safety is ensured by 4 independent chambers. Very easy to put into operation and minimal problems with transport – the boat is small when packed and weighs only 9.9 kg. The integrated Sevytest gauge in the boat wall gives information on optimal pumping. A smaller variant is the Caravelle K85 boat. 
Product Specifications
Size inflated (cm) : 298 x 135 cm
Weight (kg) : 9,9 kg
Max. capacity adults : 3
Number of inflatable chambers : 4
Maximum load capacity (kg) : 310 kg
Standard : ISO 6185-1
Classification : I,II
Packaging size (cm) : 56 x 35,5 x 15 cm
Max. motor capacity (cv / hp) : 2,5 KW / 3 PS
Product Features
Convenient SBM18/MM3 fittings on K85 and larger boats
Handle for easy carrying
Boston safety valve for easy inflation/deflation
Oar holders and convenient moulded oarlocks
All-around grabline for security
Made of extra heavy, special quality PVC for durability
1 main chamber, 1 safety chamber for safety and stability
Double chamber floor
Integral Sevytest inflation tester
Supplied with a repair kit and owners manual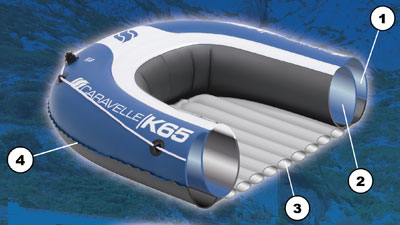 Caravelle: Multiple Chambers for Safety and Stability
The air chambers of all Sevylor Caravelle boats are reinforced with durable PVC for added strength. 
Additionally the I-beam floor and safety chambers contribute an extra layer of protection. 
1) Main Chamber
2) Safety Chamber
3) Double Chamber Floor
4) Heavy Duty PVC
Boston valve
Boston valves for easy inflation: two-way valves allow you to control the air entering and leaving the bladder. 
To inflate, unscrew the top cap and insert the pump. A return flap will prevent leakage once the pump is removed. 
To deflate, simply unscrew the entire valve. Inflation and deflation have never been so easy!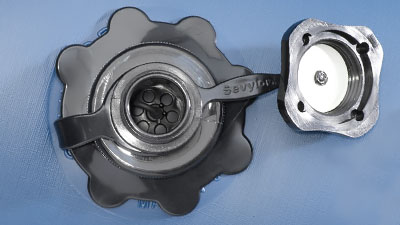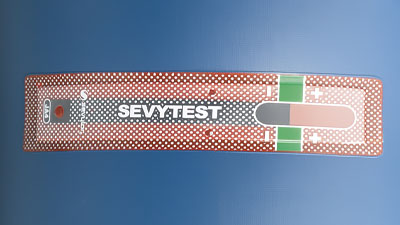 SEVYTEST™ – accurate inflation
Products is equipped with an integrated Sevytest™ pressure gauge for accurate inflation. The red bar indicates whether you have to add or reduce air, if the bar ends somewhere in the green area the air pressure level is just right.