Hama WLAN Socket Power Strip, 4-way & USB Sockets
44,99 €
Hama WLAN Socket Power Strip, 4-way & USB Sockets is the perfect equipment for a home cinema because you can make your home entertainment equipment WLAN
SMART POWER STRIP!
The smart power strip is the perfect equipment for a home cinema because you can make your home entertainment equipment WLAN-compatible later and thus control it conveniently in one place separately or together via an app. Tablets and mobile phones can also use the USB ports.
Product Specifications
WLAN socket strip works without any gateway (hub): you don't need an additional device, and you save on extra costs since the socket strip establishes a direct WiFi connection with the router.
The right control for every device: each individual socket on the smart socket strip can be individually controlled and programmed via the app.
Intelligent socket strip with a USB upgrade: directly charge smartphones, tablets and other devices or provide USB devices such as Fire TV with power at the USB slots.
Whether it be the sofa or the sun lounger: with the Hama Smart Home app, you can control your WiFi socket strip from anywhere and you have control over all the devices connected to it at all times.
Whether it be Amazon Alexa or Google Assistant: conveniently control the devices that are connected to the Smart Home socket strip with spoken commands.
Design (Colour, Pattern, Motif, Series)

| | |
| --- | --- |
| Colour | White |
| Product Division | Home & Living |
| Shade of colour | White |
Connectivity (Connection)

| | |
| --- | --- |
| Connection | Socket with Earth Contact |
| Number of USB Ports | 4 |
Electrospecific Properties

| | |
| --- | --- |
| Type of Cable | H05VV-F |
Physical Properties

| | |
| --- | --- |
| Additional Functions | Overload Protection |
| Function | WIFI Access |
| Number of Radio Sockets | 4 |
Size & Weight

| | |
| --- | --- |
| Cable Length | 1.7 m |
| Width x Depth x Height | 35 x 7 x 4.3 cm |
Field of Application

| | |
| --- | --- |
| Recommended Use | Home Assistent |
Note for Consumers
Amazon Alexa:
the required Alexa skill "Hama Smart Solution" must be activated in the Alexa app. The user account for the Hama Smart Home app is then connected to Alexa. This allows the devices to be controlled via voice control (switching on/off)

Google Assistant:
the "Hama Smart Solution" service must be activated in the Google Home app for this. The user account for the Hama Smart Home app is then connected to Google.
This allows the devices to be controlled via voice control (switching on/off).
More Product Information
With the WLAN socket strip, intelligently control four electrical consumers in one location or separately from each other, e.g. home cinema and living room lighting, and also charge USB devices at four USB ports or supply them with power
Simple installation on your own WiFi network: since no hub is required, your devices can be set up in just a few minutes
High compatibility: works with Amazon Alexa, Google Assistant, iOS and Android. Can also be connected to all Alex and Google Assistant-compatible smart home products from other manufacturers
The perfect start: the WLAN multi-way socket strip is ideal for intelligently upgrading an apartment or house, but also for supporting people with physical disabilities
Switch devices on or off at specific times or create groups or scenes with your devices integrated into the WLAN
Ideal for home entertainment equipment: e.g. switch the TV and the Fire TV device on together, but leave the Blu-Ray player and games console switched off
This means that you can save energy with the targeted control of electrical consumers, including – usefully – while out and about, if you have forgotten to switch the light off. That's because you are always kept up to date about the current status of the equipment via the app or push notification
Overload protection: if devices are connected whose total current exceeds 10 A, the smart socket strip automatically switches itself off to protect your devices
4 USB charging ports: each 5 V / 2.1 A / 10.5 W, max. USB current 4.2 A, USB block switchable
With increased protection against accidental contact
Your data is stored exclusively on German servers
What's in the Box
1 WLAN socket strip
1 quick reference guide
System Requirements
Operating system: Android 4.4/iOS 8.0 or later
WLAN POWER STRIP:
MINIMAL EFFORT, MAXIMUM CONVENIENCE
You come home after a hard day's work and look forward to a relaxing, cosy night in… But it's hardly relaxing having to get up to switch on the light and TV, and plug in your smartphone for charging. Make it easy and convenient for yourself with our WLAN power strip: Control all your devices – from the TV and sound system to the decorative lights – from a single location, by app or using your voice.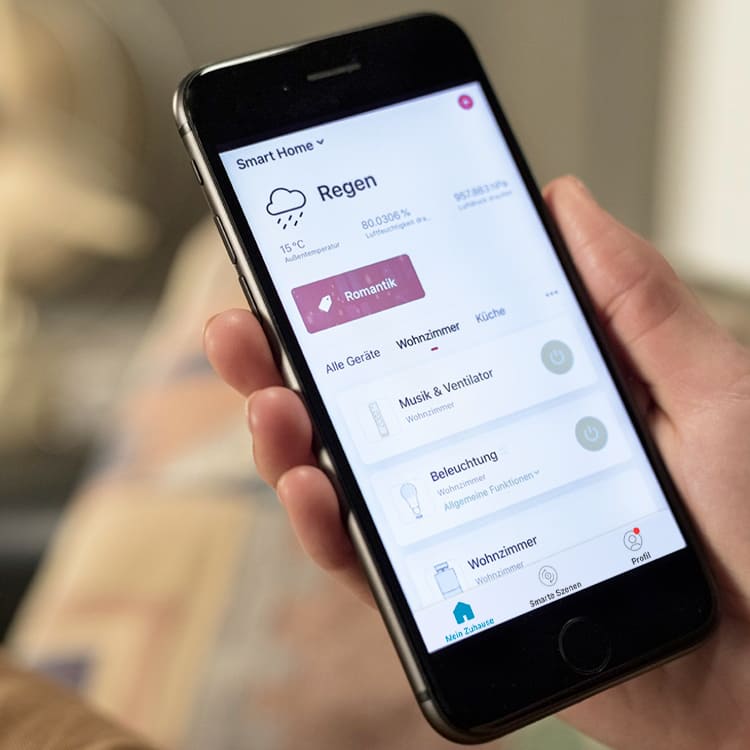 COMPATIBILITY MEETS FUNCTIONALITY
The multiple socket is a true all-rounder in matters of compatibility. You don't have to worry about whether the smart power strip works with your operating system. It is compatible with Amazon Alexa and the Google Assistant, just as it is with iOS and Android. You can thus use all of the functions and control them using the Hama Smart Home app. In addition, the power strip has four USB ports which can be used to charge a smartphone and tablet, for example, or to supply power to a Fire TV.
FROM THE INTELLIGENT POWER STRIP TO THE SMART HOME
SUITABLE FOR NOVICES AND EXPERTS ALIKE
With the WLAN power strip, you can easily add smart control to your devices – without having to make structural changes within your home. If you would like to smartly control your home entertainment equipment, such as your TV, hi-fi system, game console and lighting, then the smart home power strip is the right solution for you. Have you acquired a taste for smart home technology, or are you already a smart home fan? If so, the power strip offers virtually endless possibilities when used in combination with other smart home products. All smart home products can be connected with one another – those from Hama using the app, those from other manufacturers using Amazon Alexa or the Google Assistant. In this way, you can set up scenes and automations for any room in your home.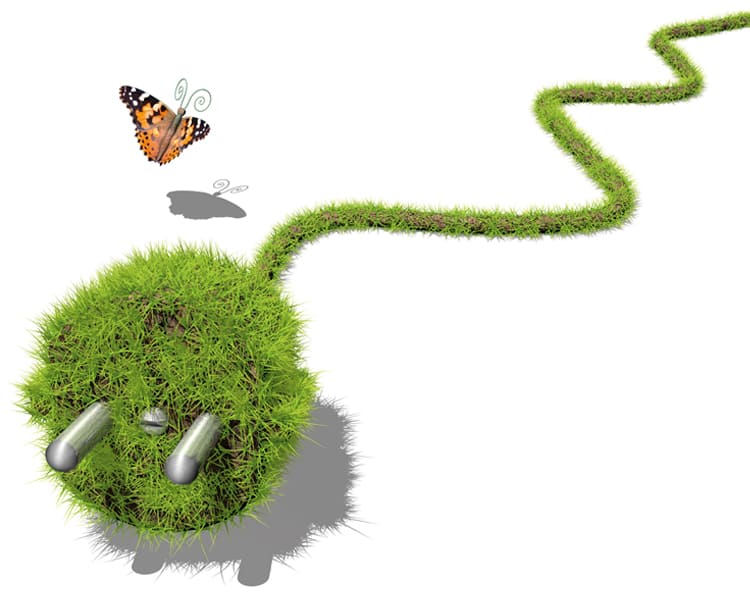 SAVING ENERGY MADE EASY
The sockets of the WiFi power strip can be individually controlled and programmed. The main advantage here is that your devices are not all automatically on. You can specify which devices you currently need; power to all other devices is switched off. This is intelligent power supply – there is no wasting of resources.
In addition, the controllable socket also works as a timer. You can switch devices on and off at set times, without having to constantly think about it – the app does it for you. Would you like to be welcomed by a pleasant lighting atmosphere in the living room when you get home from work? Then simply schedule the light to switch on with the desired light intensity when you're still on your way.
THE WLAN POWER STRIP DOES WHAT YOU SAY
A smart power strip finally puts an end to having to squeeze behind the sofa to switch on the floor lamp. With voice control via Amazon Alexa or the Google Assistant, you can switch the light on or off, or dim it, using just a voice command. And that goes for all the devices in your home entertainment control centre. App control using the Hama Smart Home app is likewise possible. It offers many possibilities for controlling your devices smartly. You get information about your devices, whether you're at home or away, and can control them from the sofa just as you can from the train.
The easy way to a WiFi-controlled home
simple installation with no gateway
The WLAN-enabled socket establishes a direct connection to the router without an additional hub. No building measures or additional devices are required, saving you time and money. Within just a few minutes, you have integrated your lighting or electronic devices into the WLAN, and can immerse yourself in your individual programming via app and voice control.
Be creative with the Hama Smart Home app
Have you acquired a taste for smart home technology, and WLAN control of your lighting and fan is no longer enough for you? With the Hama Smart Home app, you can link all smart home products from Hama with one another by creating scenes and automations. In addition to exceptional effects, simple everyday manual actions can be automated with smart home systems.
Scenes and automations make your everyday life so much more pleasant and convenient. Try it out for yourself: There are no limits to your imagination.
Scenarios
Make life easier
'Cinema' scenario: If you want to enjoy the latest blockbusters in the right ambience and with delicious popcorn, you have to go to the cinema, right? This has not been the case for some time now. With Netflix and other streaming services, you can watch almost any film nowadays. To get the right cinema feeling, you set up a scene with the smart socket and our smart lamps:
When the TV is switched on from 7 p.m., the main lighting is to be switched off and the connected decorative lighting switched on. A perfect cinema experience for every home – and just one click is required.
Automations
In combination with other products
The outdoor temperature is 35°C, and even when you come home from work in the evening, it's like a sauna. With an automation system, you can turn your home into a cooling zone. Simply connect a fan or an air conditioning system to our WLAN socket. Then, in the app, set the device to switch on when the outdoor temperature rises above 28°C.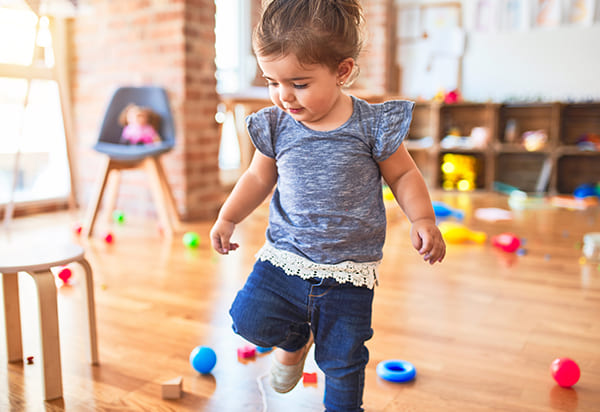 Increased protection against contact:
safety for children and animals
The product incorporates increased protection against unintentional contact – for example, if children poke the socket with a screwdriver or knitting needle, or animals with their claws. This prevents children and animals coming into contact with live components.
Delivery
Shipment will usually be within 24 hours after receiving your payment
A valid tracking will be provided upon processing your order
Tracking can be done at our website Shipment Tracking
Full information available at Delivery
Shipment Costs
Within the Baltic States and Finland, orders from EUR 30.00 are eligible for free shipping
In other European countries free shipping is available from EU 75.00
in other cases, shipment costs are automatically calculated depending on your destination and the weight/volume of the item(s) purchased
Specific Conditions could apply depending on destination or articles purchased
RIGA, LATVIA
We have a customer support centre in Riga, Ģertrūdes iela 110, Rīga, LV-1009, LATVIJA
You will be able to collect your order here between 10:00 and 16:00, Monday - Friday
Only pre-paid orders will be available for collection
Warranty
All purchased items come with Factory warranty
Full information available at Warranty
Returns and exchanges
Of course you might change your mind, a 14 day trial period is included!
Please see for full conditions here Returns and exchanges
Contact
For any questions, please drop us a message at
[email protected]