THE OPTIMUM PRECISION SECATEURS WITH PARTICULARLY HIGH DURABILITY!
The innovative ExpertCut secateurs from GARDENA are an excellent pair of secateurs for hobby gardeners. Do you place great importance on extremely precise and thorough work, high-quality workmanship and durability of your tools? The ExpertCut will not only impress you with its particularly sharp and hard-wearing stainless steel blades. Thanks to an additional hardening phase in the manufacturing process, the blade is core-hardened and achieves a hardness of up to 60 HRC.
With a maximum cutting diameter of up to 22 mm, you can cut through numerous plants and branches easily and very precisely. Especially for longer use in the garden, the garden secateurs meet all expectations from an ergonomic and comfort point of view. With a weight of about 160 g, they are pleasantly light and, thanks to their adjustable handle width, are particularly suitable for small and medium-sized hands. They can even be used by both right- and left-handed people. The practical locking mechanism, which can be operated with only one hand, ensures further comfort and safety when working. This means that the cutters can be easily closed and opened again as required.
After use, the ExpertCut secateurs by GARDENA can be cleaned effortlessly, the patented sap drain built in the stainless steel blade also proves to be very practical during cutting. This means that the blade remains protected longer from sticky plant sap. The ExpertCut secateurs are produced in Germany. GARDENA offers an extended warranty of 35 years on this special Made-in-Germany quality and highlights the extreme durability of the ExpertCut.
Product Specifications
Maximum cutting diameter: 22 mm
Cutting type: Bypass
Upper blade: Hardened, Stainless steel, Precision-ground
Bottom blade: Hardened, Stainless steel, Precision-ground
Blade: Hardened, Precision-ground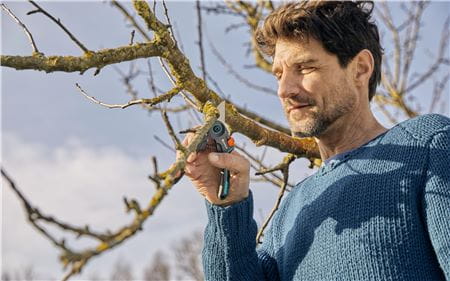 High durability, precision and resistance
The sharp and particularly high-quality blades made of stainless steel with a maximum cutting diameter of up to 22 mm make these garden shears extremely resistant and durable. The blades achieve a hardness of up to 60 HRC thanks to an additional phase in the hardening process.
Especially ergonomic and comfortable
The ergonomic pruning cutters offer a buffer that is easy on the joints and are very suitable for small and medium-sized hands due to the adjustable handle width. They also have a practical one-hand closure and a pleasantly low weight of 160 g.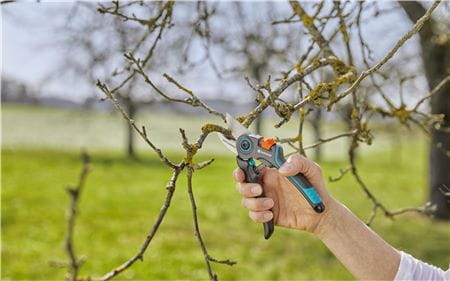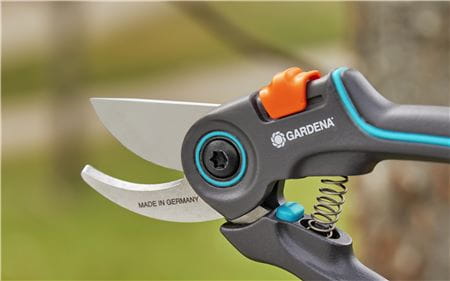 Sharp, precise and robust blades
The particularly sharp stainless steel blades ensure precise and clean cuts.
Easy to clean due to the practical sap drain
The ExpertCut secateurs are easy to clean thanks to the patented sap drain and the plant sap can run off cleanly.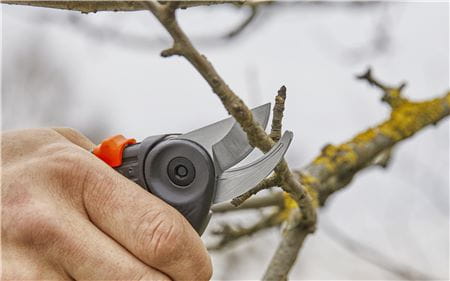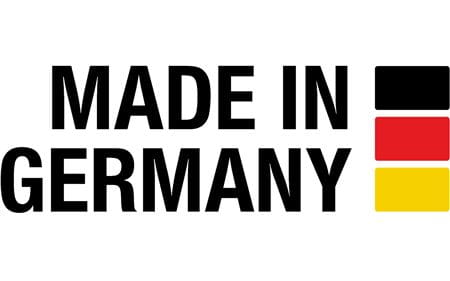 Trustworthy product quality
GARDENA products made in Germany stand for quality, reliable performance and durability.