CREATE AN ATMOSPHERE OF PEACE AND RELAXATION!
The Aroma Diffuser Ambiente AD-303 is a stylish, high-quality aroma diffuser in an elegant design. With seven different light scenarios in subtle color changes and scent molecules that are effectively distributed in the room, the Clean Air Optima Aroma Diffuser Ambiente AD-303 creates an atmosphere of peace and relaxation.
Aromatherapy with Essential Oils from Clean Air Optima
The use of essential oils is called aromatherapy. Essential oil is also known as essential oil. An essential or essential oil is a volatile, liquid and fragrant substance secreted by aromatic plants. It is a product made from a raw material of the same name, by distillation or, in the case of fruit, by mechanical pressing.
Aromatherapy focuses on maintaining and promoting health and healing ailments. By adding a few drops of essential oil in the water basin of the Clean Air Optima Ultrasonic Aroma Diffuser Ambiente AD-303, the vitality of the essential oils is transferred to humans through moisture nebulization and will contribute to the restoration of the natural balance in his or her body and a high therapeutic effect is achieved.
Air Purifying Effect
Aromatherapy purifies the air and removes unpleasant odors. Experience a pleasant atmosphere in your living areas through aromatherapy, in which you feel comfortable and can therefore relax better. 
Product Features and Benefits
Improving health and increasing well-being
Harmonizing the indoor climate in living, working, rest and relaxation areas
Creating a relaxed or, on the contrary, activating ambiance
Relieving pain
Relieving respiratory problems
Reducing tension and fatigue
General well-being of body and mind
Preventive and curative use of essential oil
Increase immunity
Eliminate unpleasant odors
Eliminates everyday ailments
Aromatherapy improves health and well-being
Eliminates unpleasant odors in indoor spaces
LED lighting that changes in 7 colors
Simple (re)filling with essential oils
Various Clean Air Optima® essential oils available
Economical in consumption of essential oils oil
No replacement parts = cost-effective in use!
Improvement of indoor air quality
Ideal for living room, bedroom, work and hobby rooms, rest rooms,wellness area, offices, reception, waiting and treatment rooms
Can be used in any interior due to compact elegant design
Very quiet in use
Simple operation
Economical in energy consumption
USB connection, including 220V adapter
Optimal price / performance ratio 
Product Specifications
Aromatize rooms up to: 60m² / 150m³
Humidification capacity: > 20 ml/h
Humidification technology: Ultrasonic atomization technology Water basin volume: 130ml
Power consumption: Max. 5 Watt
Power supply: USB Adapter 220V – 240V, Output 5V/1A (included)
LED lighting: Alternating in 7 colors
Dimensions: 106 x 106 x 160mm
Color: Housing: vivid white
Weight: 250g
Safety: CE / WEEE / RoHS
Light Scenarios
7 automatically changing light scenarios or choose a fixed setting of the desired color with the light button on the front of the aroma diffuser.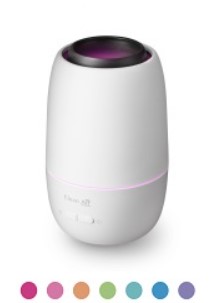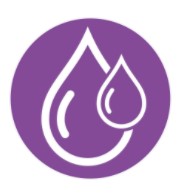 Interval Function
For choice between continuous flavoring or flavoring with an interval.
Comfortable Operation
Simple operation by 2 touch buttons on the front of the aroma atomizer: the touch button with the "light" icon is for changing light scenarios or for a fixed setting of the desired color. With the "Power" icon you can choose between continuous flavoring or flavoring with an interval.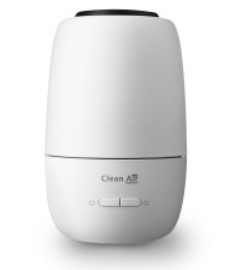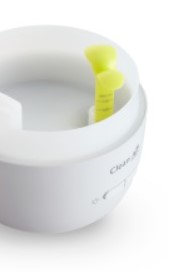 Optimal Aromatization
The integrated water dipstick in the aroma atomizer indicates the correct amount of water in the basin. This creates the optimal mixing balance between the essential oil and the water, which creates an effective odor atomization in the room. 
Low- noise Aromatization
Due to the stationary fan speed, the aroma atomizer Ambiente AD-303 provides ultra-quiet operation.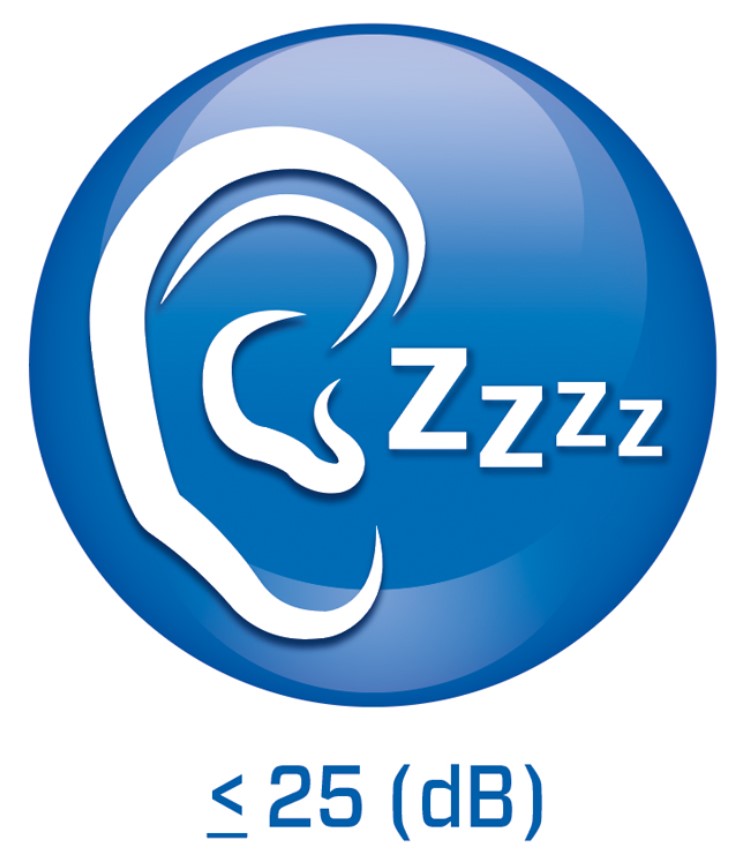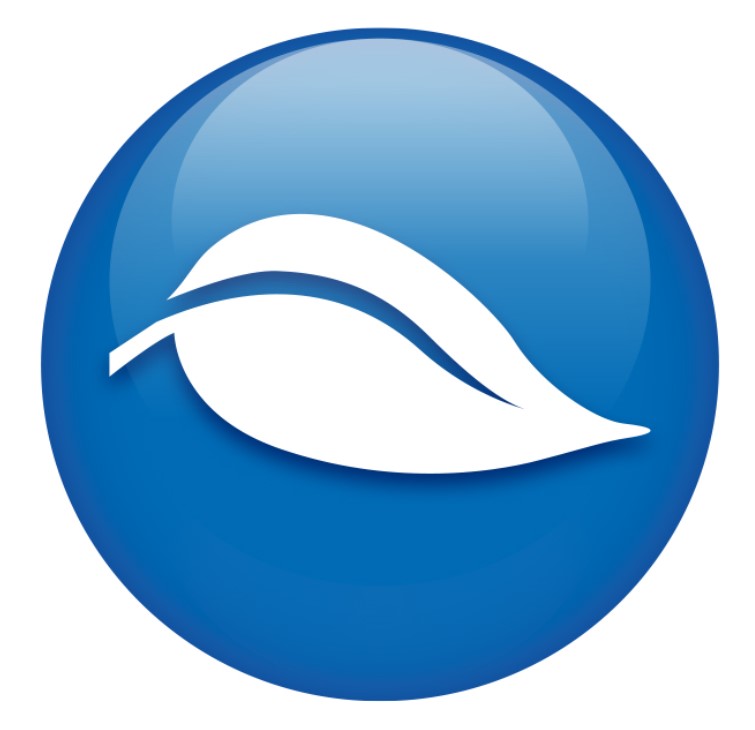 Energy Efficient Aroma Atomizer
Maximum power consumption only 5 Watt.