XPERT 200L VARIO (INT)
The practical and reliable Xpert 200 L Vario gas grill is an excellent choice for beginner grilling enthusiasts. The simple but solid structure includes a number of thoughtful solutions, and the trolley made of steel guarantees easy movement around the garden.
The Xpert 200 L Vario has two fully adjustable steel burners that provide a powerful heat source. A large grilling area will allow you to prepare a meal for the whole family. Lighting the grill is easy thanks to a handy lighter, and the integrated thermometer helps to maintain a constant temperature. The grill also has a rotisserie function for greater cooking versatility. The grill is equipped with a sturdy trolley with two side shelves. The wheels make it easy to move the grill and the integrated front shelf is a good place for grilling accessories or spices. Thanks to the reinforced base, the grill cart accommodates the gas cylinder.
Product Specifications
Libra: 15.5 kg
Dimensions: 73 × 73 × 41 cm
Grilling area: 1530 cm²
Number of burners: 2
Burners power: 7.1 kW
Gas consumption: 515 g / h
Libra: 17.2 kg
Thermometer: no
Igniter: Piezo
Making a grate: chrome steel
Torch: flat, aluminized steel
Construction material: steel
Cover material: Pressed painted steel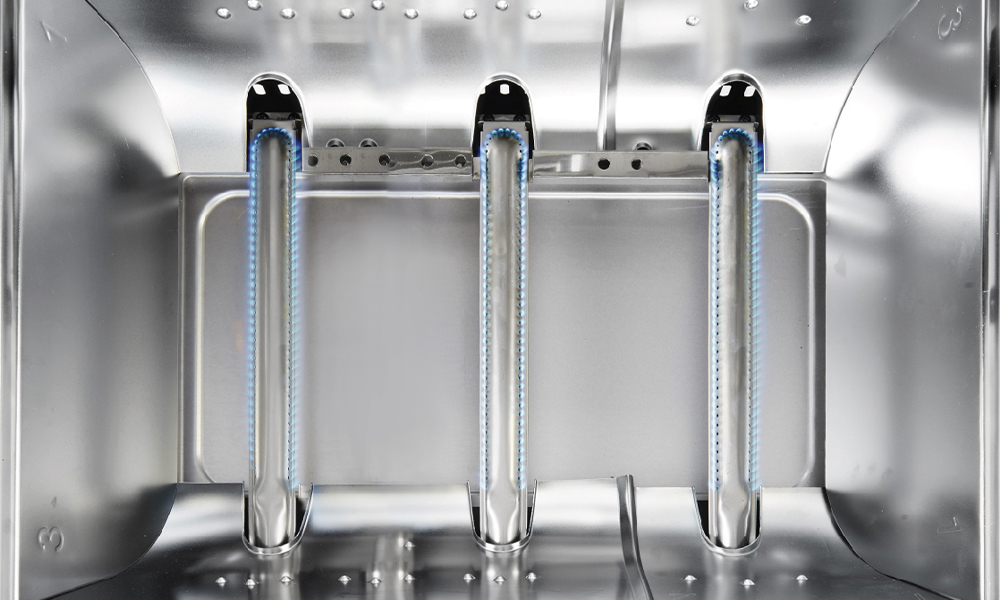 Strong and durable three tube burners are synonymous with high-quality grilling. This intelligent burner system, specially designed for the perfect grilling of various types of food, will give you the pleasure of cooking. Durability, high temperature or very precise flame control – all this is at your fingertips. The flame in these specially designed burners is V-shaped, thanks to which the heat is directed towards the grate and does not escape unnecessarily to the sides. In addition, a newly designed burner cover with secured vents will ensure even heat distribution and prevent the fat from burning.
A temperature of 250 ° C is recommended for perfect grilling and searing. There is nothing more annoying than an unsweetened dish. Campingaz grills reach temperatures above 250 ° C all over the cooking surface, so you won't have this problem anymore. The grill knobs allow you to decide when to lower the temperature and when to add a little fire to your dishes.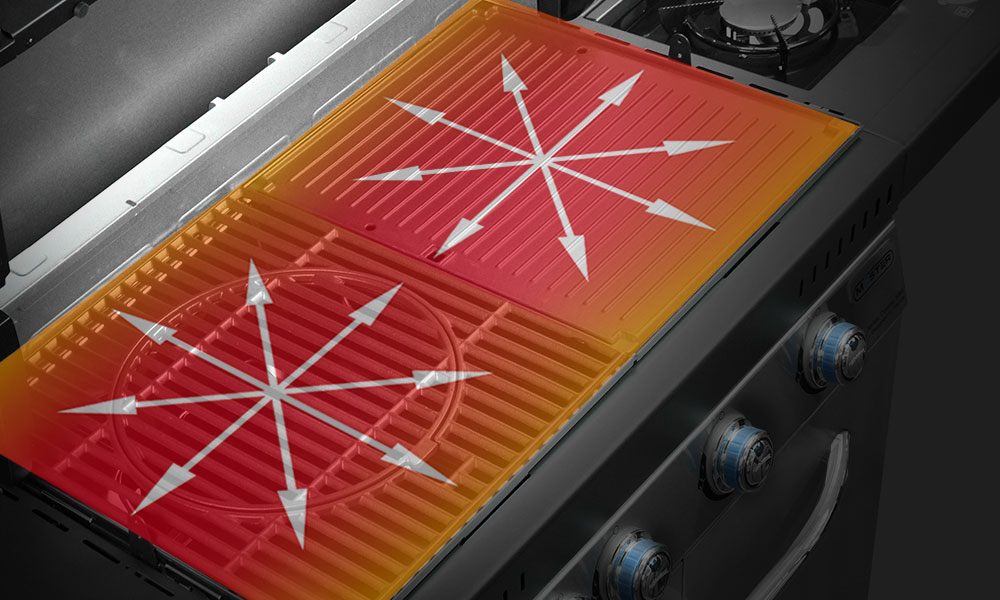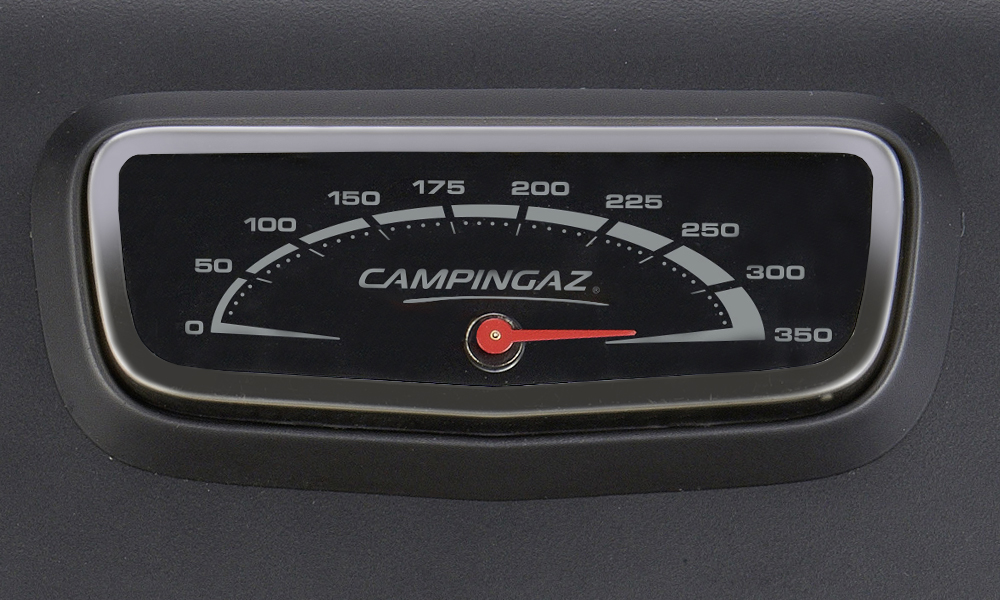 Keep everything under control
A thermometer built into the cover
will allow you to easily control what is happening inside your grill. No more burnt food. Take your grilling to the next level.
Firing up without matches, thanks to the built-in electric lighter
Conveniently light up your grill at the touch of a button. It is enough to turn the knob and then press the button to enjoy the hot grate after just a few seconds.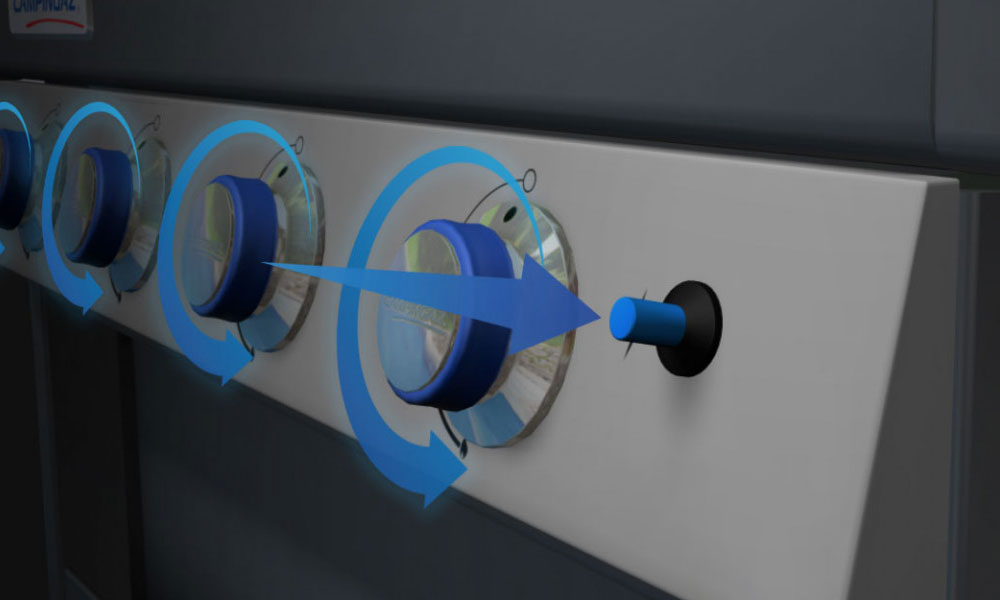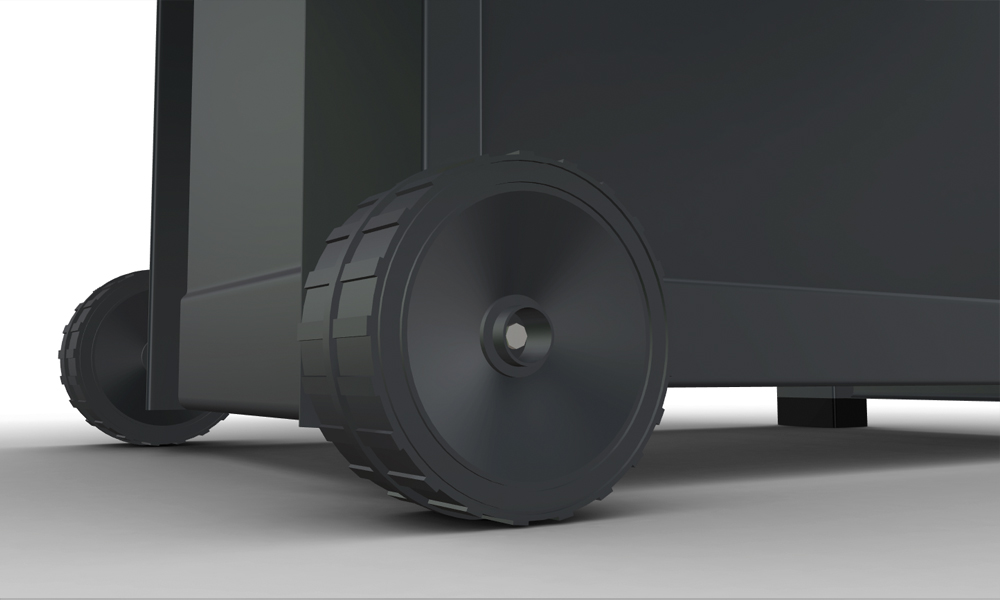 Easily move the grill to a convenient place for you. The solid wheels will help you choose the perfect place for grilling.
Keep the most important spices always at hand