THE IDEAL WAY FOR YOU TO EAT IN STYLE!
Make every meal taste great whilst you're out and about with your very own lightweight and compact portable Black + Blum Stainless Steel Cutlery Set. Presented in its own neat protective case, this knife, fork and spoon fit perfectly in the smallest of bags. Made of durable stainless steel you can simply pop it into the dishwasher when you get home. Bon appétit!


PRODUCT FEATURES
Lightweight
High quality stainless steel
Dishwasher safe (top rack only for case)
BPA free


PRODUCT SPECIFICATIONS
MATERIALS–Stainless Steel, includes polypropylene snap close case
WEIGHT– 127g/0.28lbs
DIMENSIONS – L 19.5cm W 5cm H 2cm / L 7.5″ W 1.9″ H 0.8″
STAINLESS STEEL (304/18-8)
We use high quality stainless steel that will not rust and will age beautifully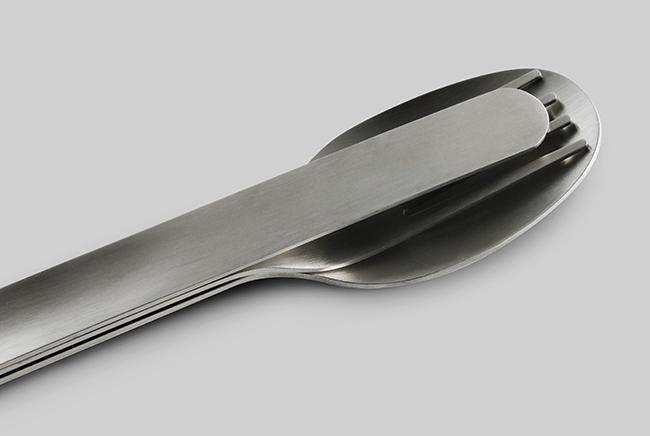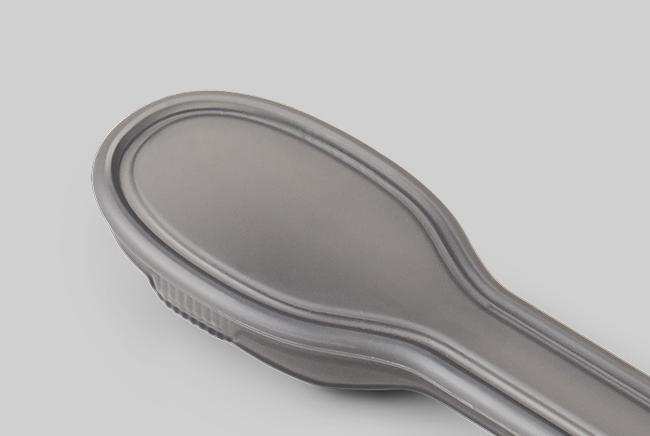 HANDY CASE
Our snap closing case makes it easy and convenient to carry cutlery with you. It will make sure there is no danger of dirty cutlery coming into contact with your bag and everything is easy to clean.
BRANDED QUALITY
Our cutlery has minimal but proudly permanent lazer engraved branding on the back. This is a set that should last you a lifetime.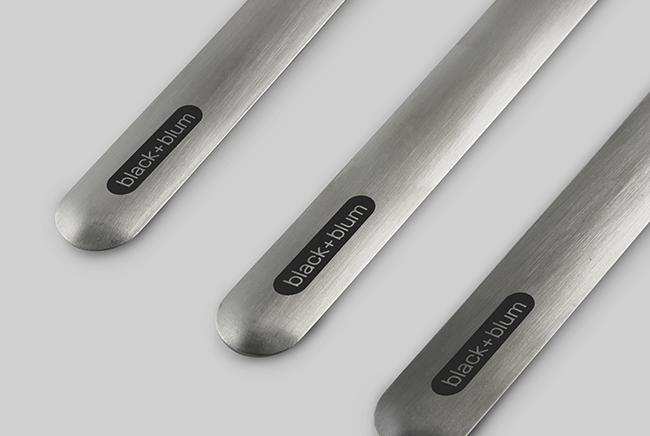 A WORD FROM THE DESIGNER
There is something reassuring about really great cutlery that you become dependent on and enjoy using every day. It's almost as if you use it instinctively, as an extension of your own body. Our spoon, knife and fork combo draw inspiration from vintage cutlery, but have a stripped down minimal appeal, that is perfectly complemented by the frosted grey case which hints at the steel underneath.